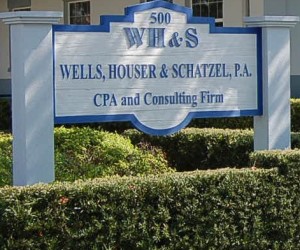 There are many CPA firms in Florida and in St. Petersburg, and many that do good work. So why should you work with Wells, Houser & Schatzel? What makes us different?
In one word: Relationships.
We believe in the value of relationships, and that's why we view every client as a valuable relationship. Working with WH&S is forming a partnership where our success is measured by your success.
When you work with WH&S you get the full attention of a partner with the specific skills you need. And the advice you received is based on strict ethics and shaped by iron-clad, well-defined rules of public accountancy.
You'll feel the WH&S difference through this close, personal attention and the pride we take in giving you the assurance that the personal assistance you receive comes from years of advanced training, technical experience, and financial acumen. Our continual investment of time and resources in professional continuing education, state-of-the-art computer technology, and extensive business relationships is indicative of our commitment to excellence.
Our firm has an ongoing commitment to quality and excellence. Our accounting and auditing practice has been designed to meet the requirements of the quality control standards established by the American Institute and Florida Institute of Certified Public Accountants. We participate in the AICPA Peer Review Program. Our most recent Peer Review Report and Certificate is available below.